Located in Narellan NSW, Cocoa Being offers Eyelash Extensions, Spray Tanning, Waxing, Tinting, and Massage. We accept Cash and Eftpos (1.3% surcharge for credit card payments). Subscribe to our website for special offers at www.cocoabeing.com.au Cancellation Policy: 48 hours notice needed for Russian Volume full set for deposit to be refunded. To ensure that clients on our waiting list do not miss out, we ask that you please provide us with a courtesy call at least 24 hours before your appointment should you need to cancel or reschedule. You are also able to notify us by clicking the 'View or change my appointment' link on your confirmation email. We understand that emergencies arise and that 24 hours cannot always be given, however without a courtesy call before or after a missed appointment, we consider this a 'no show'. If a client is a 'no show', we require a 50% deposit to be paid on future appointments by that client. As this rarely happens with our wonderful Cocoa Being clients, we are sure you will support this policy. Thank you and we look forward to seeing you at your next appointment! The Cocoa Being Team
Ashley Barry
Beauty Therapist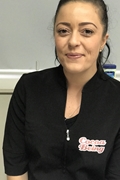 Ashley is passionate about brows and lashes. Ashley is one of our laser therapists as well as a qualified beauty therapists who is competent in all services, including classic, Russian Volume and Hybrid lashes.
Carolina
Beauty Therapist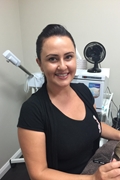 Carolina completed her Diploma in Beauty Therapy and laser training in 2016. Carolina is passionate about pampering . Come and see Carolina for a relaxing facial .
Jade Lamerton
Beauty Therapist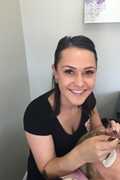 Jade is a fully qualified Beauty Therapist. Jade trained as an Eyelash Extension technician in July 2013.
Toni Millevoi
Owner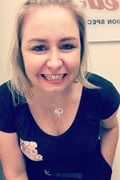 Owner of Cocoa Being. Toni is an Educator for Eyelash Extensions and trains Salons across NSW. Toni is very passionate about eyelash extensions and has been a qualified Eyelash Extension technician since November 2011.
1st Floor 'The Exchange' Building, Suite 17, 1 Elyard Street, Narellan
0402 158 472
Tuesday

Wednesday

Thursday

Friday

Saturday

9:00am - 8:00pm

9:00am - 8:00pm

9:00am - 8:00pm

9:00am - 6:30pm

9:00am - 4:00pm